The Best Choice for Roof Repair and Roof Inspection in Atlanta
Residential & Commercial Roof Repair
Adaptive Roofing is there for you when it comes to roof repair and inspection. If your roof has any damage or issues, we can provide repair services to fix the problem. This could include fixing leaks, replacing damaged shingles or tiles, repairing flashing or gutters, or other necessary repairs. We also provide ongoing maintenance services to help keep your roof in good condition. This could include cleaning the roof, removing debris, and performing any necessary repairs to prevent larger problems from occurring.
Our team can perform a thorough inspection of your roof to identify any issues or potential problems. We check for leaks, damage, wear and tear, and other issues that could compromise the integrity of your roof. If anything appears to need repair, we can offer advice on the best ways to care for your roof and keep it in good condition and recommend materials and products that can help improve the lifespan and durability of your roof.
Adaptive Roofing can provide a wide range of services to help you maintain and care for your roof, ensuring that it remains in good condition and provides adequate protection for your home.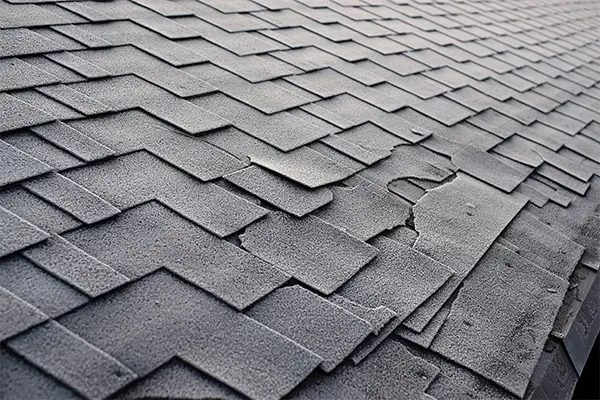 Adaptive Roofing can provide a wide range of services to help you maintain and care for your roof, ensuring that it remains in good condition and provides adequate protection for your home.
Fully Licensed & Insured
Locally Owned & Operated
BBB Accredited Business
Consider choosing Adaptive Roofing, a service you can trust.
Frequently Asked Questions
Fascia is a crucial component of a building's roofing system as it helps to protect the rafters from water damage and also provides a finished look to the eaves. Replacing fascia can be a quick service for a professional contractor as it typically involves removing the old fascia boards and installing new ones in their place. This process can usually be completed in a day or less, depending on the size and complexity of the job. It's important to use high-quality materials and proper installation techniques to ensure that the new fascia will provide long-lasting protection for the building. Regularly inspecting and maintaining the fascia can also help to extend its life and avoid the need for frequent replacements.
Soffit refers to the horizontal underside of the eaves of a building's roof. It is typically made of wood, vinyl, or aluminum, and it serves several purposes, including:
Ventilation: Soffits are often vented to allow air to circulate through the attic and help prevent moisture buildup and mold growth.
Aesthetics: Soffits can be painted or stained to match the color of the house, and they can help to create a finished look at the eaves of the roof.
Protection: Soffits can protect the eaves from water damage and help to keep pests out of the attic.
Insulation: In some cases, soffits can also be insulated to help keep the attic and the rest of the house warm in the winter and cool in the summer.
Soffits are an important component of a building's roofing system and need to be regularly inspected and maintained to ensure that they are functioning properly and not showing any signs of wear or damage. Damaged soffits can allow water to penetrate into the attic, which can lead to costly repairs, as well as mold and other issues.
The roofing industry involves the installation, repair, and maintenance of roofs on residential and commercial buildings. Materials include asphalt shingles, clay and concrete tiles, and metal and wood shakes and shingles. In addition to traditional roofing services, some companies also offer services such as gutter installation and repair, skylight installation, and solar panel installation.
The sales process for roofing services typically begins with an inspection, during which the roofing contractor visits the customer's property to assess their roofing needs. This may include inspecting the condition of the existing roof, discussing the customer's budget and desired materials, and making recommendations for repairs or replacement.
Once the customer has decided on the services they would like to receive, the contractor will provide a detailed estimate outlining the cost of the work and the materials to be used. Once the estimate is accepted, the contractor will schedule the work to be completed.
After the work is completed, the contractor will conduct a final inspection with the customer to ensure that the work has been completed to their satisfaction. The customer will then make the final payment, and the contractor will provide a warranty for the work.
Overall, the sales process for roofing services is focused on building trust and credibility with the customer, providing a detailed estimate and explanation of the work, and ensuring that the customer is satisfied with the final product.
Damaged roofs cause roof leaks, which creates a dangerous water and moisture problem in the house below. Whether the roof damage was caused by hail or fallen trees, to simply granule loss due to aging roof shingles, prompt attention and repair will avoid further, more costly damage down the road.
Providing commercial and residential roofing services near you
Serving Atlanta, GA and the Surrounding Areas
Atlanta
Red Oak
Loganville
Conyers
McDonough
Jonesboro
Tyrone
Palmetto
Fairburn
Peachtree City
Ellenwood
Lawrenceville
Douglasville
Alpharetta
Roswell
Marrieta
And All Surrounding Areas